Meteo-hydro alert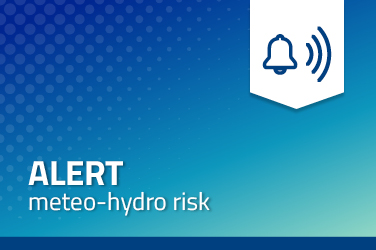 Weather forecasts for civil protection purposes differs from the classic "weather forecasts". They highlight potentially harmful situations to people or things. Department and Regions elaborate previsions daily summarized in the National Weather Vigilance Bulletin.
On the basis of the forecast weather events, each Region and Autonomous Province assess critical hydraulic and hydrogeological situations (flooding, landslides, floods...) that could affect their territory. These assessments converge into the Bulletin of national hydrogeological and hydraulic criticalities daily produced by the Department. Consequently, Regions and Autonomous Provinces have to issue alerts for the local civil protection systems, while mayors have the responsibility to activate emergency plans, inform citizens about risk situations and decide the measures necessary to protect the population.
In this section you can find the vigilance Bulletin and the Bulletin of national hydrogeological and hydraulic criticalities. They allow to check whether in your current location or in the place where you are directed there will be criticalities/warnings related to weather-hydrogeological and hydraulic phenomena. To understand the expected effects and damages it is possible to consult the scenarios table. The section also contains the latest press release regarding the forecast of meteorological or critical/alert events.
Being aware and prepared is the best way to prevent and reduce risks. We remind you to visit Regions and Autonomous Provinces websites to have detailed information about forecasts and alerts on your territory.  In the page "Are you prepared?" of this section you can look at the correct behavior to adopt.