Are You prepared?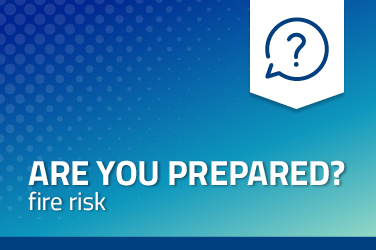 Knowing what to do and how to behave when you are in a situation of risk is essential to help and protect themselves and facilitate the work of rescuers. Adopt correct behavior to avoid causing a fire is as important as knowing how to be vigilant and alert rescuers if necessary. Here are some guidelines on what to do in case of forest fire
Do not throw cigarette butts or matches that are still lit, as they can ignite dry grass;
Do not light fires in the woods. Use only equipped areas. Do not leave the fire and make sure it is completely extinguished before leaving;
If you have to park your car make sure that the muffler is not in contact with the dry grass. The hot muffler could easily ignite the grass;
Do not leave the waste in the woods or in illegal dumps. They are a dangerous fuel;
Do not burn stubble, straw or other agricultural residues without proper safety measures. In a few minutes, you may not be able to control the fire.
If you see flames or even just smoke, call the emergency number 115 of the National Fire Department or, where activated, the single emergency number 112. Do not think that anybody has already done so. Provide the necessary information to locate the fire;
Find a safe escape route: a road or a waterway. Do not stop in places where the wind is blowing. You may be trapped in the flames and no longer have an escape route;
Lie on the ground in a place where there is no burning vegetation. The smoke tends to rise, so avoid breathing it;
If you have no alternative, try to cross the fire where it is less intense to pass by the already burnt side and reach a safe place.
The fire is not a show, do not stop along the roads. It would interfere with the rescue and communications needed to manage the emergency.